Our client trophy collection is endless. Take a look at a few to see what your hunt will entail!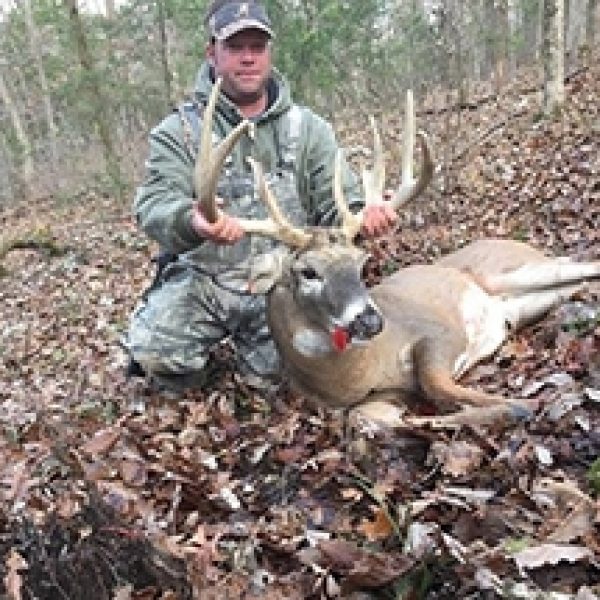 REPTON, AL
"The best of all worlds…..hunting, lodging, food, and friendly people- would recommend to anyone!"
By far the best hunting I've ever had! Great food, great people, and some straight monsters!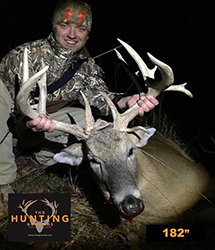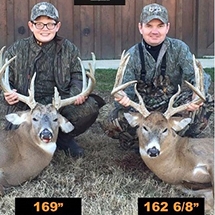 "This is a top notch outfit. A great place to hunt and the people that run it are some of the best you will ever meet. My family and I have already re-booked and can hardly wait to get back there."
"This had to be the most amazing place I have ever been to. The hunt was fantastic, deer everywhere and huge ones at that. But our stay at the guest house was the best over-looking the lake and the little church was awesome. People if you want to go hunting and be around good country folk here's your place."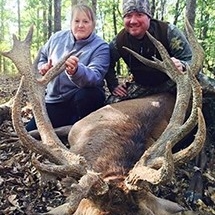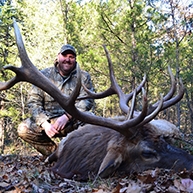 "I want to thank Bo, Steve, Steven, Jeffrey, and not to forget the two nice ladies that cooked wonderful meals for my most memorable hunting trip ever! Y'all are all great people and the huge elk I killed was just a topper. Thanks for all the hard work and the laughs! I will tell everyone I know about your great operation."
"Top notch and world class!!! I have been on many different types of hunting trips for all different species of game and have never experienced anything like what The Hunting Grounds has to offer. Home cooked meals that are absolutely outstanding and the best pork chop recipe I have ever eaten and by a mile. Bo and Steve always put us in a great spot and gave us several opportunities to hunt this great property. My time with Bo tracking was the best time the entire 3 days I was there.
With whitetail, it isn't too often that you get this many opportunities for all of these magnificent bucks. I have never seen a more quality or a more healthy herd of deer. I have been hunting for years for a 200″ plus typical Monster Whitetail and got him at The Hunting Grounds in 2014.
I have not found a better and fun way to reward my hardworking employees and due to the invoice process and conference accommodations – I am taking my employees again this year."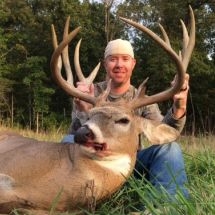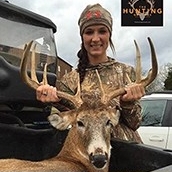 "My family had a blast!! The people there are so friendly, they make sure you are happy when you leave!!! We will being returning next year for sure!!!!"
"Wow, what a great hunting trip! I still can't get over how many BIG bucks there are at The Hunting Grounds, truly incredible what you all are doing with your breeding and management program. I was very pleased with the 189 inch buck I took, I would have never had an opportunity to take a deer like this in Texas. It was well worth the drive, thanks again for the hospitality."