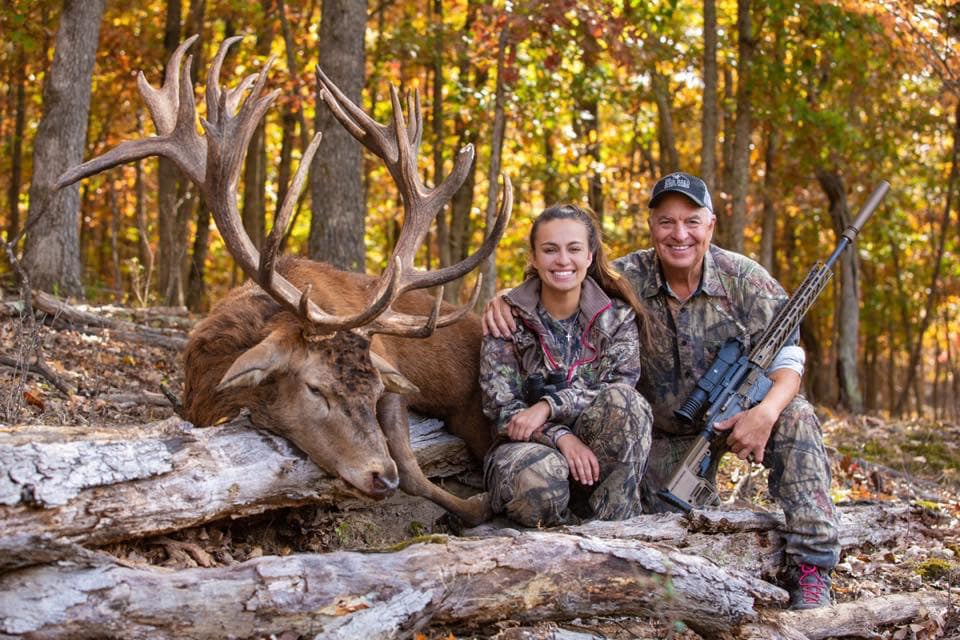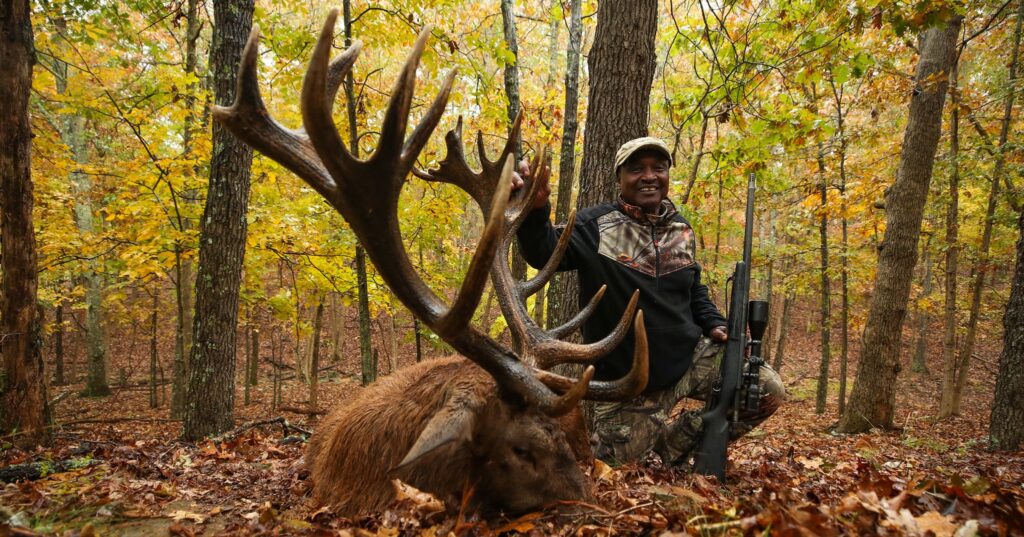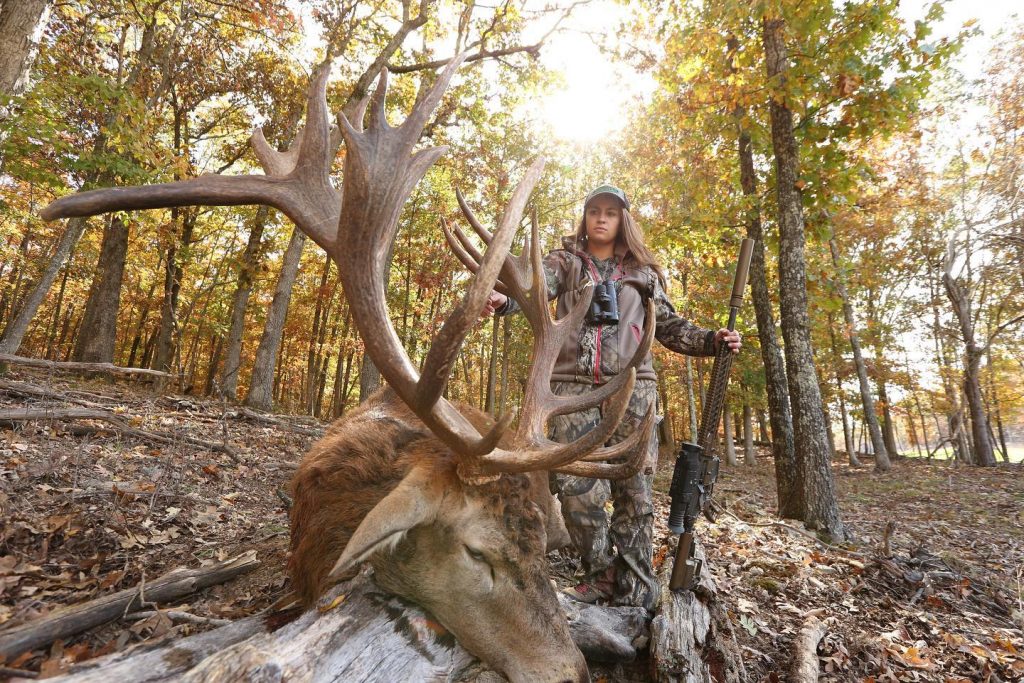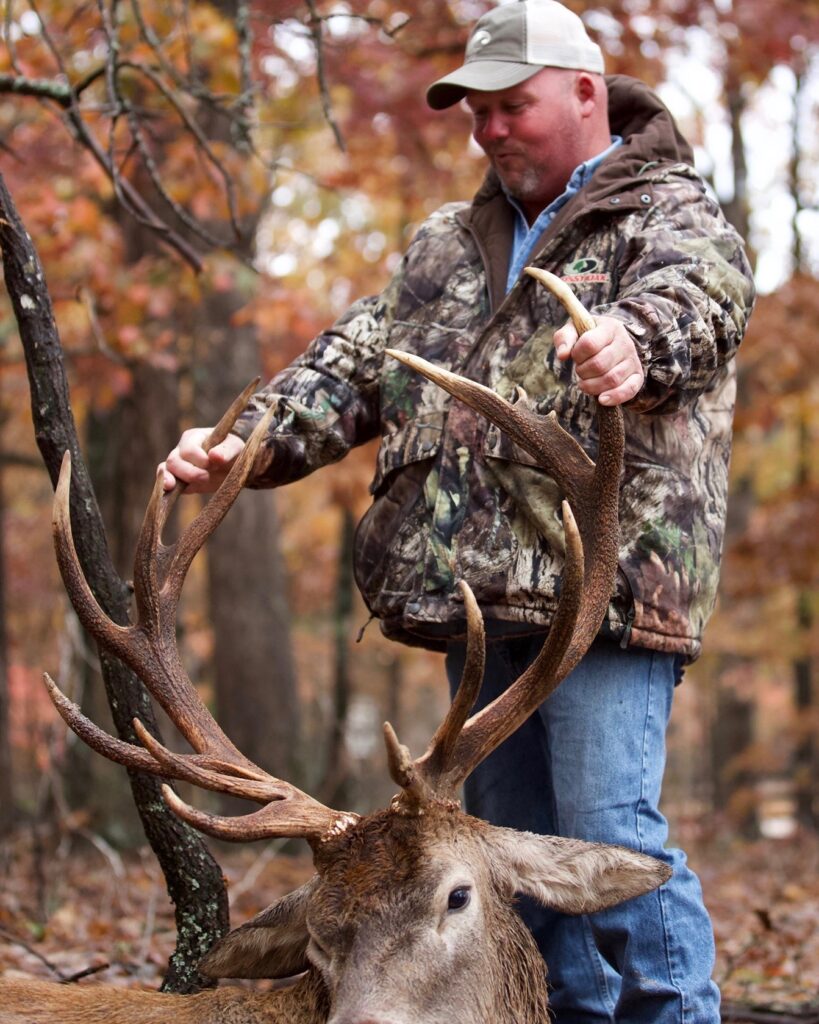 Trophy Red Stag Hunting Lodge!
Bull Red Stag Hunting Packages
Booking 2022/23 Dates Now


Call lodge to for more info or to schedule
The Hunting Grounds™ offers custom hunting packages in the preserve, giving you the option of guided or unguided trophy Red Stag hunting. Our Property boasts more than 2,000 beautiful acres in the Ozark Mountain Range, in thick timberland, and steep rocky terrain.

Missouri is the ideal location for our herd of trophy Red Deer and bull stag. Have a look at our Trophy Gallery to see what kind of game our clients have taken home, and check out the Trail Cams for a look at what's out there! World Class Hunting and 5 Star Lodging Accommodations
Red Stag – Fair Chase Preserve Hunting Price List below
(Booking Fast) "We are one of the oldest ranches to have New Zealand Red Stag in the U.S."Guaranteed, No Harvest – No Pay Policy
3 Days of Hunting, guide, preparation of the mount and ready for your taxidermist, preparation of the meat, hunting permit , 5 Star Lodging and Made from Scratch Meals & Desserts included
Rifle, Bow, Crossbow, and Muzzleloaders – weapon of your choice welcome. You may bring your own or borrow from us.
240" – 280" (SCI) – $6,950
281" – 300" (SCI) – $8,950
301" – 330" (SCI) – $10,950
331" – 350" (SCI) – $12,950
351" – 370" (SCI) – $14,950
371" – 385" (SCI) – $16,950
386" – 400" (SCI) – $18,950
401″ – 500″ (SCI) – Call for pricing
Tips and gratuities for guides and chefs are appreciated
$200 per day for additional days, non-hunters,
No charge for children, not hunting, for ages up to 10 years old
A $1,000 deposit is required to secure dates
Subject to Missouri sales tax
Available Hunting Dates: September – March
Reserving 2023 and 2024 dates now
Call the Lodge for more information and booking (314) 626-8056
Some of the absolute best Red Stag hunting in North America. Located in the Ozark Mountains of Southern Missouri
For a hunting trip of a lifetime, every time!